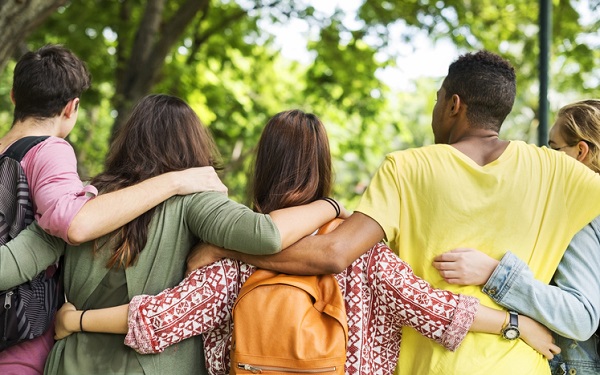 When your child studies abroad in Canada, they will have a large and reliable support network, including teachers, international program staff, and a host family who will help them to integrate and meet new people. In addition, your child will have many opportunities to make new friends!
Moving to a new and unfamiliar country can be challenging at times—especially as a young person. Read on to find out some of the ways that children can make new friends in Canada.
Encourage Your Child to Join a Club at Canadian High Schools
One of the best ways that your child can make new friends when they study in Canadian public schools is to join an extracurricular club. This is a great way to meet new people outside of the classroom.
Your child could pursue their passion for robotics, art, music, theatre, or sports by joining a club and meeting other students who have a similar interest. Different schools will have different extracurricular activities on offer, and this is something that you and your child can explore when researching schools.
Speaking with Classmates Can Help Your Child Develop Friendships
It might sound simple, but saying hi to classmates and starting conversations with them can make all the difference. It can be scary to enter a classroom in a new country with new people and introduce yourself. However, this is great life experience and the confidence your child can gain at Canadian high schools will help them throughout their schooling and beyond.
Encourage your child to be brave and speak to other kids in their classes. Just saying 'hi' could be the start of a great friendship! Having friends in class could also help your child academically, as they will be able to work together on homework and group projects.
Encourage Your Child to Say Yes to Activities!
If your child is shy, they might be tempted to turn down invitations to hang out or attend trips. However, when studying in a new country, it's important to say yes to new invitations. This will give your child the opportunity to meet new people and have new experiences.
There might be school organized activities and trips that your child can go on. They could explore the area, try a new sport, discover new foods, and more!
Social Media Can Help Your Child Make New Friends
Lastly, make sure that your child has a working phone with internet so that they can use social media networks like Facebook and Instagram if they want. This is a good way of staying in contact with new friends.
Students often make groups on Facebook to organize activities, so this is a great way to connect with people!
Studying at a high school in Canada is a great way to make friends from all over the world. If they are not a native English speaker, your child will also be able to improve their English language skills by spending time with native speakers.
Do you want to find out more about Canadian high schools for international students?
Contact CAPS-I today!